WhatsApp Channels is a new feature that allows users to follow people and organizations they are interested in and receive updates from them.
Users can find and follow channels related to various topics such as sports, news, culture, education, entertainment, and more. Users can also customize their channel preferences and notifications.
However, creating a channel on WhatsApp is not possible for everyone. There are some factors that affect the availability and functionality of the feature.
In this article, we will explain what WhatsApp Channels are, how they work, and why some users may not be able to create them.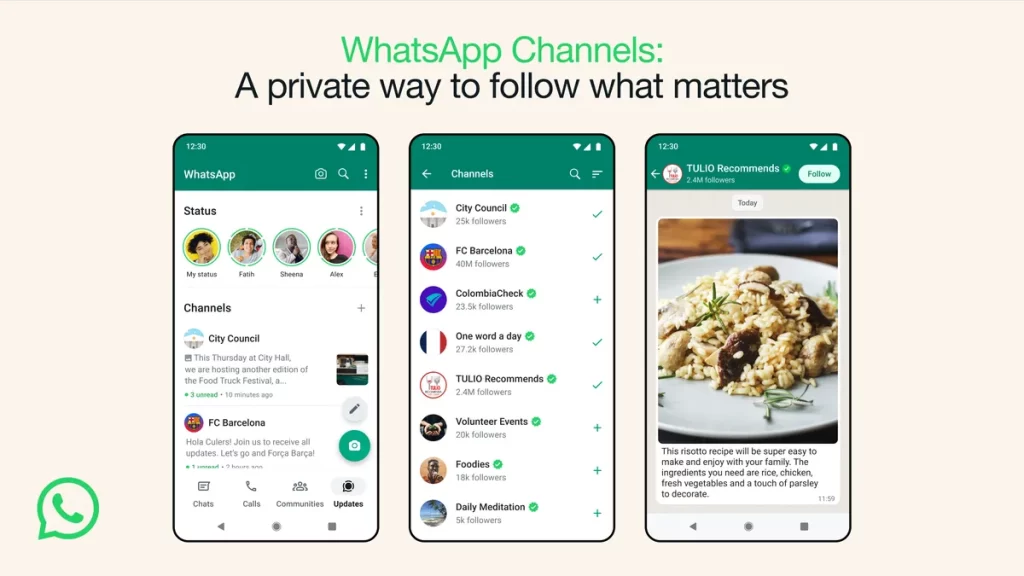 How do WhatsApp Channels work?
WhatsApp Channels are similar to broadcast lists, but with some key differences:
1. Channels are public and anyone can find and follow them.
2. Channels can have an unlimited number of followers, while broadcast lists are limited to 256 contacts.
3. Channels can be verified by WhatsApp as being authentic, indicated by a green checkmark next to their name.
4. Channels can be customized with a name, description, and icon.
5. Channels can be accessed through the WhatsApp Web or Desktop app, as well as the WhatsApp Business app.
Channels are designed to help users stay informed or learn something new from sources they trust.
For example, users can follow channels related to sports, news, culture, education, entertainment, and more. Users can also choose to turn on notifications for channels they want to keep up with.
Why can't some users create a channel on WhatsApp?
Not everyone can create a channel on WhatsApp. In fact, many users have reported that they don't see the option to create a channel on their app. There are several possible reasons for this:
#1. Feature availability: WhatsApp Channels has begun rolling out but isn't available to everyone yet.
WhatsApp is testing the feature with a limited number of users before making it widely available.
Users can join the waitlist to be notified when WhatsApp Channels is available to them.
#2. Outdated app version: Users need to update their WhatsApp app to the latest version to access the feature.
Users can check for updates on their app store or download the latest version from the official website.
#3. Account restrictions: Users need to have a WhatsApp account to create a channel.
Users who have been banned or suspended from WhatsApp for violating the terms of service or community guidelines cannot create a channel.
#4. Limited access during testing: Even if users have the feature available, they may not be able to create a channel due to some limitations imposed by WhatsApp during the testing phase.
For example, users may not be able to create more than one channel or change their channel name more than once.
#5. Glitch in the app: Sometimes, users may encounter a bug or error in the app that prevents them from creating a channel.
Users can try some troubleshooting steps such as clearing the cache, restarting the app, reinstalling the app, or contacting support.
Conclusion
WhatsApp Channels are a promising feature that could enhance the user experience and offer new opportunities for communication and engagement.
However, users need to be patient and wait for the feature to be fully rolled out and optimized.
In the meantime, users can explore and follow existing channels that interest them and provide feedback to WhatsApp.